Where were you last Wednesday? I'm sure you got the memo somehow (social media? A Day Without a Woman protest? Your workplace cake-and-coffee celebration?): March 8 was International Women's Day. The coverage was great, cute and full of smiling female faces – but the problem with all of this? International Women's Day was a day of women celebrating women.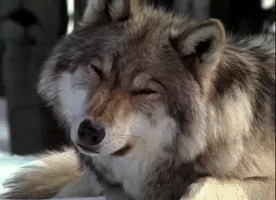 Don't get me wrong, I'm all about women supporting women. We band together because there is mutual understanding of our journey: the bias that limit our hiring and promotions, the subtle sexism that diminish our contributions, the necessity of sharing tips to navigate these choppy waters. But when we are talking about the social, economic, cultural and political inequity between genders, it would be nice if the ruling party actually showed up. It seems International Women's Day 2017 was a day for women observed mainly by women.
The evidence is pretty clear: Scour the internet for coverage of IWD events and the participants are pretty homogeneous. Yes, there was fairly equal use of #IWD2017 (from my research about 47% male to 53% female on Twitter). But is using a one-day hashtag really getting us closer to closing the wage gap? I hope you prove me wrong.
If you scratched the surface behind the seemingly positive and affirming day recognizing female contributions, you'll hit the most important question for this movement: Where are all the men?
We can't downplay their role in supporting, implementing and enforcing positive change for women in nearly every facet of society. But where were they at the events and discussions held around the world on March 8?
Maybe their red shirts and ties were all dirty. Maybe they decided to stay home out of solidarity. Maybe they thought this was a 'girls only' activity. Whatever the reason, they didn't show in equal numbers. And until they sit at the table with us, we are only talking to ourselves.
Can you imagine the shift in tide that would occur if the largest demographic for workplace leadership – white men – sat at our table, rallied their teams and did not simply support but insisted change start today? It would be an avalanche from the quiet mountain top.
To the men out there reading this, and I hope there are some of you, there is more than enough reason why you should be a cheerleader for gender diversity. Perhaps the countless studies on  gender diversity driving the bottom line, breeding innovation and unlocking buckets of other positive attributes for corporations would be enough. But in case they aren't, I'm going to try a more simplistic approach: I'm going to make sure you are personally invited.
So mark your calendar for March 8, 2018: International Women's Day. We start planning early and I hope you'll join us. We need you in our movement. And you have a vested interest in our success.
Haven't you heard? The future is female.